---
A good friend and former co-worker from Novint started up a tiny game company to do iPhone games... as they were getting their first effort finished (Ignite), I started playing around with prototyping my own game for the iPhone (a quicky riff on the old Time Pilot arcade game from the early 1980's). And thus, the next MonsterGila iPhone game developed from my early experiments, into a far more expansive physics based on-line multiplayer game. NovaRift Arena is now available on the Apple App Store, with two versions... a free "Lite" demo version, and the full version for $1.99.
This small game is the most fun I've had in my nearly 20 years as a game programmer... while NovaRift is a much smaller game than most I've worked on, its also the first game I've ever built that came from my own ideas. Its also the kind of game that made me interested in becoming a software engineer long ago when I was a teenager... a couple of people building a game on shear enthusiasm, rather than working on somebody else's game in a huge corporate environment.
You can find a few previews and reviews of the game here:
The previous Monster Gila game is also very cool (even if I didn't work on it)... if you have an iPhone or iPod Touch, you can pick up "Ignite Lite" for free (or pick up the full version of Ignite pretty cheap), and give this fun platforming game a try!
---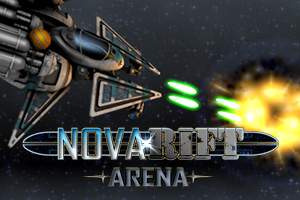 NovaRift: Arena for the iPhone and iPod Touch... fast paced on-line multiplayer and single player space combat with a physics twist! Challenge players all over the world in a test of skill and strategy, or go up against ever increasingly difficult waves of drones in single player....
Pick from various ships that each have their own weapons and unique flight capabilities, but watch out... each ship is built from a library of parts, each of which can take damage or be blasted off if you lose your shields. If one of your engines gets destroyed, the physics based controls will make it more difficult to maneuver. Lose a weapon part, and you will need to fight without it....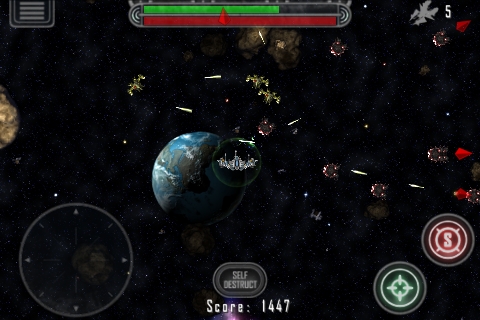 Features:
Pick from four different ships, each with its own flight capabilites and weapon setup. Weapons include the basic plasma guns, as well as the spreadfire shotgun and proximity missiles.
Train yourself in single player games against ever increasingly difficult waves of drone ships.
Take your skills on-line in multiplayer deathmatch fights with up to 16 players.
Grab various powerups to enhance your ship's capabilities.
OpenFeint social networking integration... unlock more than 40 achievements, and post your highscores in various catagories to the leaderboards.
High quality music score with 8 full length tracks.
Future updates to the game will add new ship types with new special weapons, tilt controls for the ships, and other changes. An enhanced iPad version is also in the works!
---
Click here for everything about playing Nova Rift... the game modes, the powerups, the evil drones you might find in single player... this is your guide to the game.
---
Ignite for the iPhone


Use your fingers to guide Ignite as he jumps from platform to platform, burning everything in his path!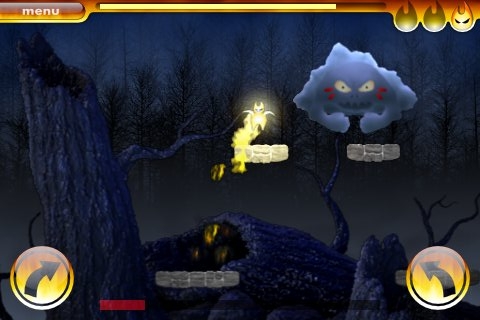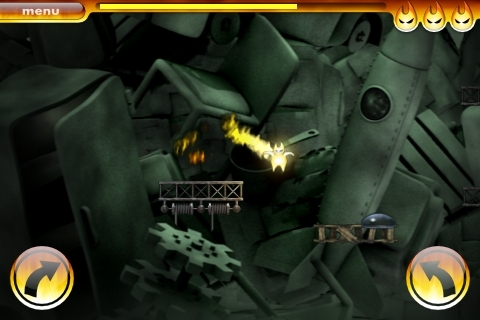 ---
You can send me mail at opus@opusgames.com