Khoral and Shockwave Games

I spent a couple of years working for a small game company in Albuquerque called Khoral, making games and doing research in Shockwave (Macromedia Director 2004). Below are links allowing you to try out a few of the demos and games I built, in some cases with the Macromedia Director source files which you can use as examples if you are interested in doing Shockwave games.
---

This is a completed puzzle game, similar in style to Bejewelled or other match three games, which Khoral never ended up publishing. You can play the demo version directly off the web, or download the full version of the game (which allows you to create your own puzzle maps and save your option settings and high scores).
Play the Honeydrop Demo!
Download the full version (4.96 Mb)
---
Here you can find two demos I did in Shockwave on my own, complete with the Macromedia Director 2004 source files. Feel free to use these as examples in how to do game related things in Shockwave.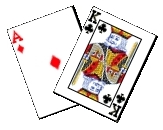 Blackjack
This was originally going to be a blackjack game. However, I never finished it. Its mostly just a graphical demo for dealing cards and chips. Click the HIT button to deal another card, and click the STAND button to deal another chip.

Play the demo!

Download the Shockwave source code (right click and select "Save Target As")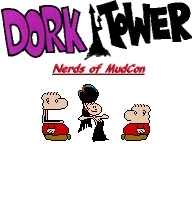 Dork Tower: Nerds of Mudcon
Another unfinished game, this one was going to be a Lemmings style game based on the popular Dork Tower comic strip and comic books (see my Dork Tower fan page for more info about the comic).

You can pick one of 5 game levels, and then trigger individual nerds as they appear to turn them into bashers, diggers, blockers, and the cute nerd girl (that all the nerd-boys want to talk to). You can also explode nerds when done with them.

Play the demo!

Download the Shockwave source code (right click and select "Save Target As")

---
You can send me mail at opus@opusgames.com