Here is the full sized map and symbol key. This should give you the location of every item in the game. The map was drawn by hand (by me) as we were finishing up work on the game. All of the icons and dino pictures come from artwork in the game, which I printed and cut out, glueing them as needed (who needs high tech?).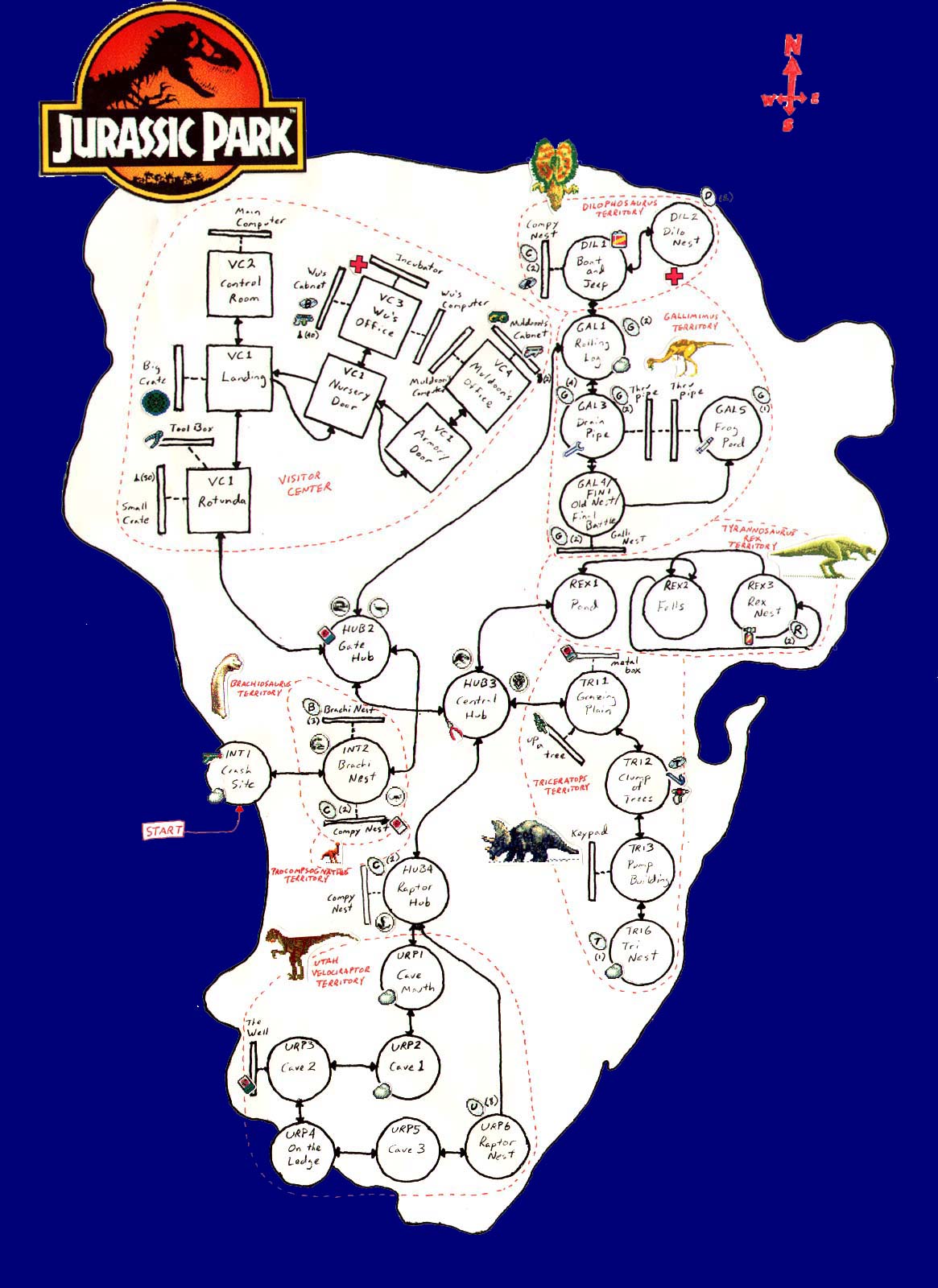 ---
You can send me mail at opus@opusgames.com
---
Jurassic Park is TM & © Universal Pictures & Amblin Entertainment.
Jurassic Park for the Sega CD and the Sega CD game platform are copyright © by Sega of America, Inc.